Cootchie coo.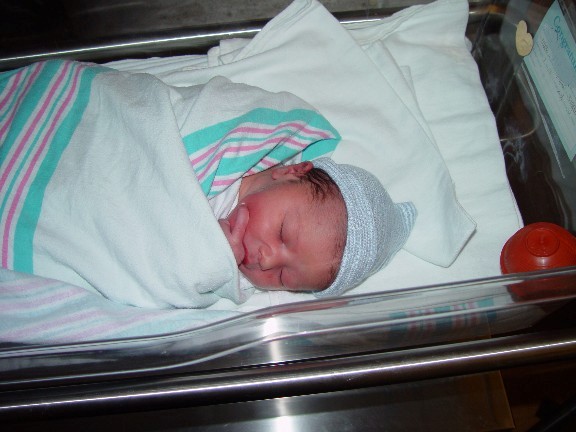 That there is a baby. More specifically, mine. Er, "ours," I guess. His name is Roland, but I'm holding out for a suitable nickname.
He was born Sunday afternoon. Details later. Must forage for food before the whining begins.
Oh, by the way - inflatable donuts are awwwwwesome.
Posted by Tiffany at November 21, 2006 06:44 PM | TrackBack