Where I get my strapping good looks.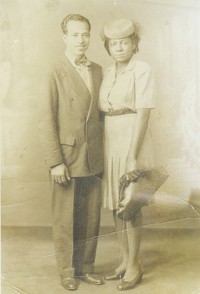 Here's a picture of my maternal grandmother (the one I grew up with) and grandfather circa 1940somthing.
She was 16 when they got married. He was 22. The first of eight or so children came around in 1946. By then my grandmother was 24. . .wow, eight years and no kids and then poofpoofpoof - house full.
Posted by Tiffany at December 20, 2005 07:08 PM | TrackBack